The Mule
Sparkling Cocktail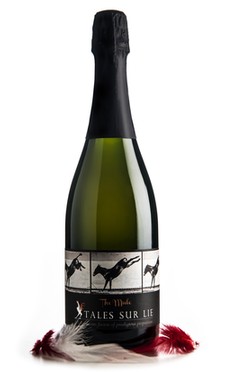 Wine Specs
Fermentation
1-ton open-top fermenters
The art of winemaking, brewing and mixology come together in The Mule. This sparkling cocktail is based on the classic cocktail called the Moscow Mule, which is a vodka, ginger beer and simple syrup blend that first became famous over 60 years ago. Our version is made with muscat wine grape juice that is co-fermented with freshly sliced ginger and Cascade hops, and is topped with vodka. It's a fun drink that everyone enjoys – wine and beer lovers, and cocktail aficionados, too!
Wine Specs
Fermentation
1-ton open-top fermenters
Wine Profile
Production Notes
Co-ferment Muscat juice, hand-sliced ginger and hops. Dosage is grape vodka.
Food Pairing Notes
The Mule is ideal to pair with Asian food, seafood, brunch fare, or on its own as a party drink or aperitif.
Product Reviews
Stephen Wolfe
(Jul 14, 2014 at 9:43 PM)
If you like sparkling wine or Moscow Mules, then this is a perfect combination.
Alison
(Dec 18, 2014 at 7:56 AM)
Definitely one for the books... pleasent sweetness but not overpowering add just the right amount of bubbles and you have perfection
Marc Winger
(Jun 24, 2015 at 7:50 AM)
This "wine" absolutely made my wife's 40th birthday party. This is delicious and fun!