Blog

Celebrate with Great Savings!
$27 per bottle with purchase of 3+
(regularly $37)
Shipping included on case orders
Our 2010 Meritage took another medal, this time at the Pacific Rim Wine Competition. This luscious wine has now racked up four awards -- two gold and two silver! We'd like to celebrate by offering our loyal followers a great deal on a great wine. For 3 days only (thru Thursday, May 21), you can enjoy this award-winning wine for only $27 a bottle ... and we'll even include the shipping on case orders.
We call our 2010 Meritage, Paso Robles our yum-yum juice. Aged in French oak for 39 months, it's a very aromatic wine with lots of ripe plum and juicy dark cherry aromas that morph into bright cherries. With just the right amount of acid and a smooth tannin structure, this wine is a delight to drink alone or pair with food. And Middle Ridge fans are enjoying it, too.
"This was a gift to me and is a fantastic gift for any wine lover. Velvety and rich without overpowering food. What a wonderful surprise."
-Vanessa H.
"Served this to my Thanksgiving guests and they loved it! I can't wait to age it for a few years to see how it matures."
-Linda H.
ORDER YOURS TODAY!
CLICK HERE TO ORDER.
Use promo code MEDALS (3-11 btl) or AWARDS (for case orders).
Price includes delivery to IDYLLWILD ADDRESS with use of promo code IDY.
(Note: Multiple promo codes are accepted at checkout.)
Offer good through 5/21/15.
We are currently able to ship to three states--California, Florida and Washington, D.C.
Shipping to a California address is only $9.99 for any size order. Other rates available at check-out.
This offer may not be combined with any other discount.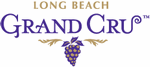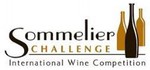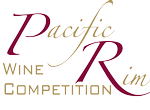 On June 21st, 2014 - we released our very first "Artist Series" labels. Six in all, captured from the 22 "Deer Sightings" public art installation in Idyllwild, California. All of this in a public celebration that included wine tasting, presentations and honoring ALL of the people in our village that make up the arts community.
A place like Idyllwild is truly unique and inspiring. I heard someone once say that "Per-capita, we have more artists and musicians than any other place in the USA". This statement should be considered very accurate - because we have more creative people here than i have encountered anywhere else in my 50+ years of existence.
The day was filled with friends, family, and community enjoying great company, food supplied by the soon-to-open restaurant "Ferro" and our wine. Great times.
Middle Ridge had produced a Cabernet Sauvignon in a 230 case run. We had decided some time ago to come up with an "Artists Series" where we would find a theme we could use to put on the labels.
We had sponspored one of the deer sculptures to be painted. She is beautiful. Her name is "Dottie".
Blog
Recent Posts
October 21, 2016

October 1, 2016

October 22, 2015

August 13, 2015

(2 Comments)

June 30, 2015

June 29, 2015

(2 Comments)

May 19, 2015

May 18, 2015

November 3, 2014

November 1, 2014
Blog Categories
Our Writers
Blog Archives