Blog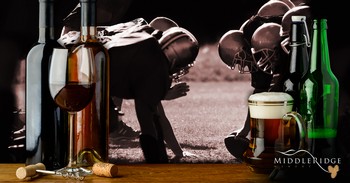 It is gridiron season which means lots of pigskin action, camaraderie and food. It is also the WinoGal (that would be me!) version of The Most Wonderful Time of the Year. Granted, my 49ers are currently cellar dwellers – and that is not a good thing when referring to a football team!
If you are not a big football fan, hanging out with friends who are can feel like being in a crowd of people speaking a foreign language. Not to worry, though. Knowing a few key words will up your football "creds". For instance, pigskin refers to the actual ball thrown in this game, and gridiron refers to the field upon which the game is played. You might also think that drinking wine with a group of beer-drinking football diehards is out of place, but not any more!
My first experience with fine wine came while working in Yosemite. Having been a bartender as a college student in San Diego, it was easy to segway into bartending at the popular Loft in Yosemite Village after graduation. It was seasonal work, though. Fortunately, in late August, Stewart Good, Food and Beverage Director at the Ahwahnee Hotel, recruited me to join his wine staff. (By the way, Stew is still at the Ahwahnee overseeing the food and beverage staff!)
Knowing that there are many things to learn about fine wine, Stew didn't allow newbies to pour wine at events or in the main dining room until multiple education levels were achieved. So my first fall was spent in the Indian Room Bar at the Ahwahnee and, of course, football was in full swing.
Beer is traditionally the beverage of choice for football fans, but with the Ahwahnee touting over 130 stellar wines from all over the world, we served many glasses of wine in the Indian Room. The hotel also featured a gourmet football menu, and so began my food pairing experience!
My years in Yosemite as a wine steward and sommelier led me to experiment with my own flavor combinations, pairing food and wine to enhance social gatherings. And every fall, I enjoy hosting football parties and have put together a collection of my favorite game-day recipes along with wines to pair with each. I'm happy to share a few of them below. Pick one or two, add a few more dishes like a fresh salad with dried cranberries and walnuts, and your gourmet gridiron party is sure to be the talk of the season!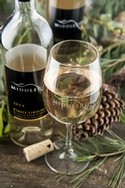 Pinot Grigio is the perfect choice for those who prefer white wine. The Middle Ridge Pinot Grigio is crisp and refreshing with lots of apple and pear flavors and pairs nicely with cheese plates and fall salads, bratwurst or a deep fried turkey. If you are the party host, try something daring like Football Truffle Fries. Fear not! They are really simple.
For red wine lovers, Middle Ridge's Lily Rock Merlot is an excellent choice as it is the perfect accompaniment to baby back ribs slathered in a spicy sauce. Its smooth berry flavors melded with just a hint of tannins are enhanced when paired with another football favorite – my Kickoff Chili! While everyone has their own favorite chili recipe, this one is easy and sure to be a crowd pleaser.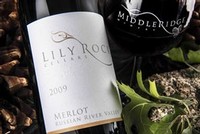 If you enjoy a full bodied red wine, Middle Ridge's Meritage is an excellent choice. The hearty cherry/berry flavors and developed tannins are the perfect pairing for my smoked beef Touchdown Brisket or beef ribs with a hearty BBQ sauce. A lot of people are afraid to do their own brisket when, in reality, the oven version is really quite simple – the secret is to cook the brisket "low and slow" the day before the football party.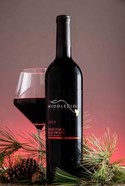 And there you have it … wine and football go very well together! So grab some bottles of your favorite Middle Ridge wine, plan a football-themed menu and tune into your favorite team's game this weekend.
Cheers!
Blog
Recent Posts
October 21, 2016

October 1, 2016

October 22, 2015

August 13, 2015

(2 Comments)

June 30, 2015

June 29, 2015

(2 Comments)

May 19, 2015

May 18, 2015

November 3, 2014

November 1, 2014
Blog Categories
Our Writers
Blog Archives